Salt bag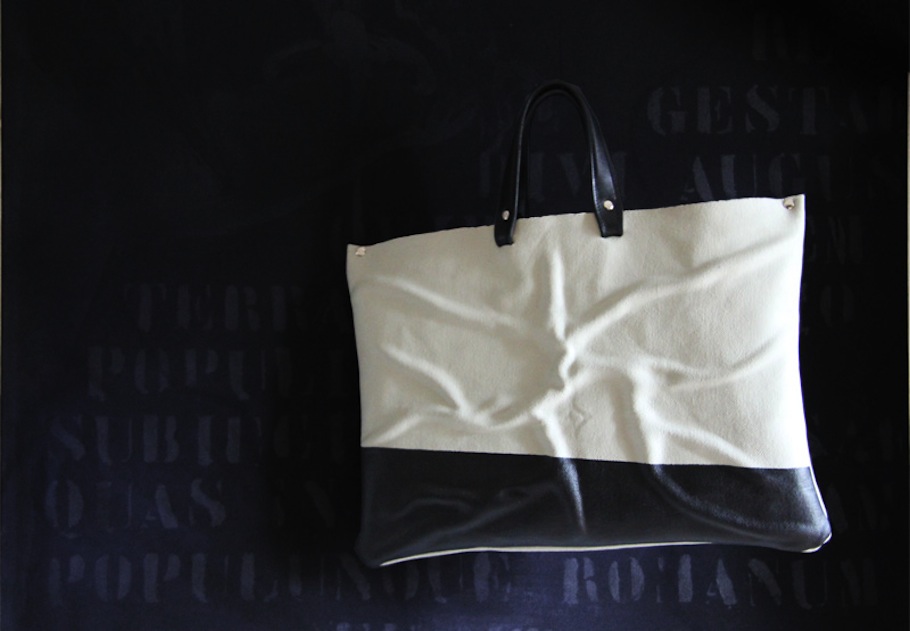 The salt bag is a native bag, one of the first "boxes" for the human history survival to transport and hide a living necessity.
Today, this particular and ancient bag is being re-visited by Lella Zambrini and Francesca Gotti.
A material cocoon is the suggestion of a salty crust which welcomes, protects and preserves a precious and delicate heart.
A narrow opening that leads to a private world.
A mouth where to go deeper to find wealth, secrets, secureness and, finally, hopes.
The relationship of two holy symbols, the salt and the rose, signs of purity as well as sensual fullness and prosperity.
Salt Bag Sa'Rosas protecting, transporting and finding yourself.
Handmade in canvas, rubber, resin or leather.
La borsa nativa del sale è una delle prime "scatole" per la sopravvivenza nella storia dell'uomo, per trasportare e nascondere una necessità della sua vita.  Oggi, questa particolare antica borsa viene rivisitata dal progetto di Lella Zambrini con Francesca Gotti.
Un guscio materico, la suggestione di un'incrostazione salina che accoglie, protegge e conserva un cuore prezioso e delicato.
Un'apertura strozzata che conduce ad un mondo privato.
Una bocca dove affondare per trovare ricchezze, segreti, sicurezze e anche speranze.
L'intreccio di due simboli sacri, il sale e la rosa, entrambi segni di purezza ma anche di sensuale pienezza e prosperità.
Salt Bag Sa'Rosas per proteggere, trasportare e ritrovarsi.
Fatto a mano in canvas, gomma, resina o pelle.
Cartella rettangolare con manici in pelle, Borsa quadrata con manico in resina o in pelle, Pochette con manico in pelle